February 2nd, 2017 by
admin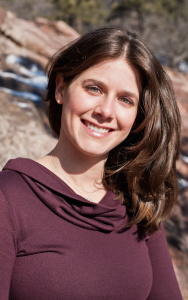 Gina Weinberger is a competent, caring and efficient attorney that specializes in estate planning, probate, and real estate law. For a wide-range of real estate attorney services, including For Sale By Owner, Buyer Representation and Evictions, come to Weinberger Law in Boulder.
Real Estate Attorney Services
For Sale By Owner: Should you decide to minimize your costs by not hiring a realtor when it comes time to sell your home, hiring a real estate attorney instead will provide peace of mind during the transaction. We will ensure your best interests are met by clarifying your rights and responsibilities, and by creating or reviewing the purchase contract.
Buyer or Seller Representation: Buying a new home is a huge investment, while selling puts your most valuable asset on the line. Taking the time to have the purchase contract reviewed by an attorney, which only takes a few hours, is a smart move to protect your interests.
Probate: If you are involved in settling a decedent's estate, a Probate Administration Attorney will help with the legal documentation required through every step of the process. This service includes reviewing and filing the will at court, inventorying and distributing estate assets to beneficiaries and creditors, and filing the final taxes.
Evictions: Weinberger Law offers a flat-fee eviction service from the beginning to the end of evicting a non-complying tenant. Think twice about going through the process independently, since Colorado has strict eviction statutes that can delay or prevent an eviction if not followed correctly.
Other services offered at Weinberger Law are Last Will and Testament, Financial Power of Attorney, Healthcare Power of Attorney, Living Will, HIPAA Release, Guardian Nominations, and Revocable or Irrevocable Trusts. At Weinberger Law, you can expect quality service at transparent, reasonable rates- call today for a no obligation consultation.