February 1st, 2017 by
admin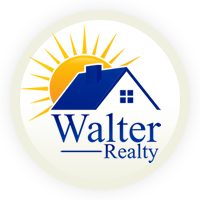 Whether you are looking to buy or ready to sell a home in Boulder County, Walter Realty is committed to providing their clients a stress-free experience. Our real estate agents have extensive knowledge of every neighborhood in the area and work hard so you don't have to!
Frederick Real Estate
We specialize in Frederick property, having started our business here over 14 years ago. The northeast corridor of metro Denver is growing by leaps and bounds, and Frederick has the most new construction to choose from- more than the three largest neighboring cities combined! Frederick, along with Firestone and Longmont, are part of the award-winning St. Vrain Valley School District. Even with all the new homes being built, this town still has 26 acres of park land per 1,000 residents. This family-friendly community also hosts several special events throughout the year such as a hot air balloon lift, free summer concerts and a holiday festival of lights.
The Team
The founding agent, Lori Walter, has a Master in Real Estate Designation, which only 4% of Realtors have earned. She is deeply invested in her community, having served as a town councilwoman, as a member of the Chamber of Commerce and a mentor for local high school students.
Ana Maria Botero has a BA in Architecture and experience working for a luxury home builder. Having moved from Florida in 2005, she and her family now consider Colorado home. She is also fluent in Spanish.
Justin Noyes earned his real estate license while simultaneously starting a small business- his ambition and determination are hard to beat! He will put his competitive drive to work for you!
Everyone at Walter Realty understands the true value of a home, so we work hard to get our clients not only the best financial result but also the happiest outcome possible. We will represent your best interests in reaching a transaction that is fair, and won't be satisfied with the deal until you are- call us today for any Frederick real estate need.