Finding a reputable Denver roofer is probably the trickiest part of getting a roof inspection, roof repair, or roof replacement.  Your home is a very big purchase.  In fact, probably the biggest purchase you'll make.  Choosing someone to work on your roof is therefore an important decision.
Your Roofer's Reputation
With so many fly-by-night roofers in the Denver area trying to take advantage, it's always a good idea to start with a roofing company that has longevity AND and great reputation.  Chips Roofing has been servicing Denver homeowners for many years and we have the solid reputation  to back that up.
Qualified and Well-Trained Roofing Technicians
Chips Roofing has been around for nearly two decades which means they have experience in abundance.  They have seen and done all various types of roofing projects and have dealt with many different roof repair needs.  Owner and operator, Chip, personally trains and approves of all roofers to guarantee quality work.  He ensures that his high standards (so high in fact they are Miami-Dade Hurricane Standards) are met so he can claim "high wind roofing expert".
Roof Insurance
A vast majority of roofing clients are working with insurance companies to have their roof repaired or replaced.  Imagine how much easier this can be when your roofing contractor has immense experience in dealing with insurance companies on their client's behalf.  Chips Roofing has roofing specialists ready to go to bat for you with your insurance adjustor.  Their insurance claim staff will make sure the entire process is smooth and stress-free for you!
Roof Warranties
A good way to separate the good roofing companies from the not-so-good is to compare their warranties.  Good, quality roofing materials will come with a standard warranty.  That is a manufacturers warranty that you can get with any roofer.  But…that warranty is only as good as the roofer who installs those materials!  Roofing material warranties are often voided due to poor or improper installation.  Chips Roofing Denver is proud to back up their roof repair and roof replacements with a full 10 year workmanship warranty.  They will install your roof correctly!
If you're looking for a quality roofing contractor in Denver, give Chips Roofing a call today!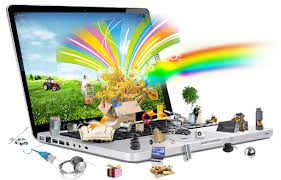 Website Design
Longmont Business Marketing delivers impressive and cost-effective websites built on the search engine friendly "wordpress" platform.   We are a small company that takes the necessary time and effort to work with each of our clients to ensure their complete satisfaction.  We ensure the website has marketing appeal, is easy to navigate, and best represents  the business' philosophy through premier content development. If you already have a website, and you are pleased with it, we can work with you to maximize its marketability through our SEO process.
Search Engine Optimization
How often do you hear people use the phrase "Google It"?  Depending on whose statistics you read, Google has anywhere from 65 to 85% of the search market.  According to the statistics Longmont Business Marketing has on our existing customer base, Google is used over 80% of the time to search for our client's local products and services.  Bing, Yahoo, and the other search engines share the remaining 20%.   The upshot is that having your business profiled on the front page of Google could significantly increase your revenue!
LBM Specializes in Search Engine Optimization!
Longmont Business Marketing specializes in getting  business listed on the front page Google (and other search engines) through a comprehensive process  called Search Engine Optimization (SEO). SEO basically creates "web presence" for our client's businesses, where search engines such as Google recognize our client's website as an important entity when generating its search results.  We are a small company that invests a tremendous amount of research that puts our clients on the front page of Google search results and other search engines, that generates calls and resulting revenue for our clients!  We have a long list of small business clients from many industries that are reaping the benefits of our services!
What our SEO Customers are Saying!
Our goal is to not only offer our clients return on their investment, but to far exceed it.  See our Google Reviews  and watch the following video that demonstrates the results.